Kurtis Property 90 Day Guarantee. We will sell your house within 90 days or your fees are halved.
Is it time that you changed your Estate agent?
Challenge us to sell your house and 90 days or we guarantee to halve your fee.
Paul Quatermain from Kurtis Property 'We love what we do and it shows. Give us the opportunity to prove that not all Estate Agents are the same."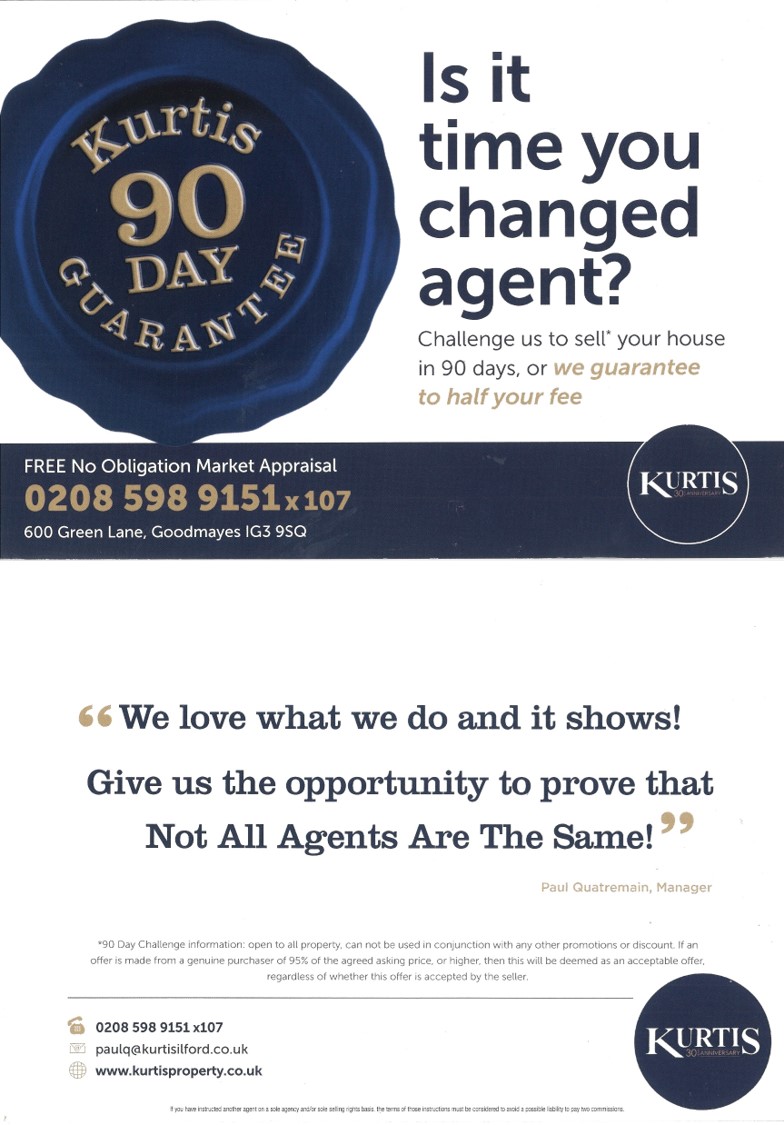 90 day challenge is open to all property owners.
For more information please contact
Telephone - 020 8598 9151 ext 107 or email paulq@kurtisilford.co.uk
Looking to sell or rent your property? Get an instant valuation here