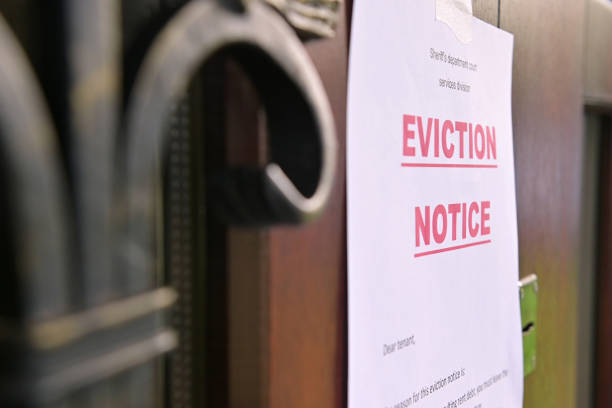 Evicting tenants should always be used as a last resort, but as rentsa are increasing and the cost of living rising, this process is beibng more commonly used. Whatever the reason for eviction - wherether the tenancy is not working out, the tenants are in rental arrears or your circumstances as a landlord have changed and you need possession back of the property, it is important that you are aware of the eviction prtocess and the legal requirements of eviction, as well as being aware of some top tips to ensure the process is as smooth as possible.
What are the most common reasons for evicting tenants?
The most common reasons for evicting a tenant are:
a rent arrears build up with no signs of the deficit being made up
persistent delay in paying rent
anti social behaviour which is annoying other residents
damage to the property
the landlord wants to sell or live in the property
Evicting tenantsa and ending an assured shorthold tenancy is oftern a fraught process for landlords, but the costs incurred can be extremely high if mistakes are made. It is critical to keep up to date with new legislations, as any compliance failure can impact the landlord's ability to evict a tenant. It is a criminal offence for a landlord to evict a teants without adhering to the correct legal procedure.
What do landlords need to know about eviction laws?
In the majority of tenancies, the contract between a landlord and tenant takes the form of Assured Shorthold Tenancies (ASTs). ASTs can be terminated principally by relying on the terms of eviction laid our in a Section 21 Notice or a Section 8 Notice covered by the Housing Act 1988. Some of the terms are mandatory and others are discretionary, where the judge will need to decide the outcome.
What can a landlord do if a tenant refuses to leave?
Where the notice has been served correctly and the landlord has complied with these rules, if the tenant refuses to leave the landlord may start the eviction process. A court order (possession order) application is needed to remove the tenant. Only a court bailiff can legally forcibly remove a tenant.
For more information or if you are a landlord who needs help with any eviction processes, do not hesitate to contact our team.